The Ski-Doo Summit 800 XP is a high-end snowmobile made to be able to climb just about any hill and is great for extreme riders, trail riding , or just taking a nice run through fresh powder. Snowmobile easily starts and is ready to ride. Also, there isn't an oil charge that most snowmobile rental places charge. Great machines at a great price you won't beat anywhere!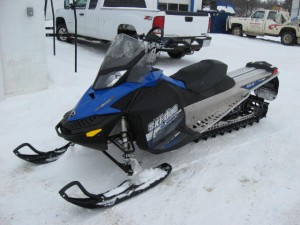 Price for snowmobile rentals Provo UT is $135 for a full 24hr rental period per machine and trailer is available free of charge with rental.
Insurance on machine is mandatory at $25 per day for snowmobile rental Provo UT.
We can deliver the machine to areas such as Park City, Logan, Ephraim, and other areas for a fee.
Snowmobile rentals in Provo UT are available for pickup 24/7, meaning you can pick up the machine when it's convenient for you not just during normal business hours.
Make sure to reserve a snowmobile rental for your winter vacation now before all spots are reserved.
For more info call or text (435) 764-2020
Pick Up and Drop Off by appointment only