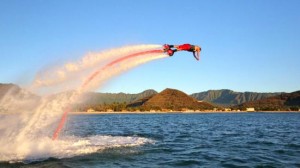 The Flyboard Rental in St George, UT has a personal jet pack that mounts to your feet.
Flyboarding is not your typical water sport and is like nothing else you have experienced. Find out what you need to know before you start flying!
Share the fun that Extreme Sport Rentals has to offer through Facebook and receive as much as $50 off your first rental!
If you have a question, we have most likely heard it. See our frequently asked questions list and learn more about Flyboarding.
Flyboard Rental Areas
Rent Flyboard Sand Hollow Reservoir UT
Rent Flyboard Quail Creek State Park UT
Rent Flyboard Gunlock State Park UT
Rent Flyboard Lake Mead NV
Rent Flyboard Lake Powell UT
Rent Flyboard Lake Powell AZ
Rent Flyboard Bullfrog Marina UT
Rent Flyboard Wahweap Marina AZ

Rent Flyboard Hurricane Utah
Rent Flyboard St George Utah
Rent Flyboard Cedar City Utah
Rent Flyboard Mesquite Nevada
Rent Flyboard Moapa Valley Nevada
Rent Flyboard Page Arizona
Rent Flyboard Southern Utah
Rent Flyboard Washington Utah